Our Subsidiaries

1. Thahin Numchai Co., Ltd.
Distributing and selling varied construction stones within reasonable prices (All stones are weighted by Thailand covernment standard measurement equipment)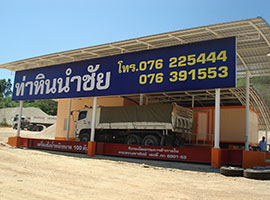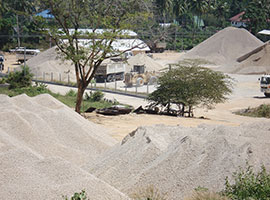 Tel: 07622-5444, 0-7621-2514, 0-7625-2503, 07417-9177
Fax: 0-7621-1686
2. Anurak Thalay Thai co., Ltd.
(Thailand Ocean Conservation co., Ltd.)
Providing artificial corals dropping, under the ocean inspecting, man-made beach creating, and scuba diving destination constructing works.